Marks and Spencer plc and three of its contractors have been fined for putting members of the public, staff and construction workers at risk of exposure to asbestos-containing materials during the refurbishment of two stores in Reading and Bournemouth.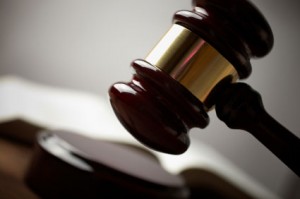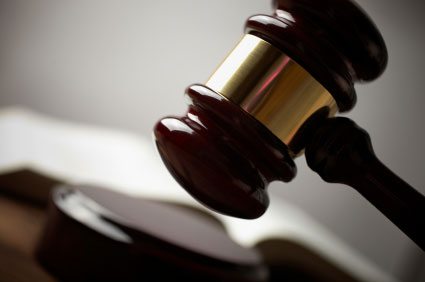 [relatedPosts title="Related Posts"]
Asbestos is the biggest single cause of work-related deaths in the UK, with an estimated 4,000 people dying every year.
The sentencing hearing, which took place on the 27 September 2011 at Bournemouth Crown Court, resulted in Marks and Spencer plc being fined £1 million and ordered to pay costs of £600,000. PA Realisations Ltd were fined £200, and Styles & Wood Limited fined £100,000 and ordered to pay costs of £40,000. All of these charges and fines relate to the Broad Street, Reading store and date from 24 April 2006 to 13 November 2006.
Willmott Dixon Construction Ltd was fined £50,000 and ordered to pay costs of £75,000, for breaches that took place at the Marks and Spencer plc store in Commercial Road, Bournemouth.  Willmott Dixon Construction Ltd is applying for permission to appeal against conviction.
As a result of a prosecution brought by the HSE, Marks and Spencer plc, Willmott Dixon Construction Ltd and PA Realisations Ltd were found guilty in July 2011. Styles & Wood Limited pleaded guilty at an earlier hearing in January 2010. The work was carried out between 2006 and 2007 on shops in Reading and Bournemouth.
During the three month trial which ended in July 2011, Winchester Crown Court heard construction workers at the two stores removed asbestos-containing materials that were present in the ceiling tiles and elsewhere.
The court heard that the client, Marks and Spencer plc, did not allocate sufficient time and space for the removal of asbestos-containing materials at the Reading store. The contractors had to work overnight in enclosures on the shop floor, with the aim of completing small areas of asbestos removal before the shop opened to the public each day.
HSE alleged that Marks and Spencer plc failed to ensure that work at the Reading store complied with the appropriate minimum standards set out in legislation and approved codes of practice. The company had produced its own guidance on how asbestos should be removed inside its stores, and the court heard that this guidance was followed by contractors inappropriately during major refurbishment.
The contractor, PA Realisations Ltd, failed to reduce to a minimum the spread of asbestos to the Reading shop floor. Witnesses said that areas cleaned by the company were re-contaminated by air moving through the void between the ceiling tiles and the floor above, and by poor standards of work.
Styles & Wood Limited, the principal contractor at the Reading store, admitted that it should not have permitted a method of asbestos removal which did not allow for adequate sealing of the ceiling void, which resulted in risks to contractors on site.
The principal contractor at the Bournemouth store, Wilmott Dixon Construction Ltd, failed to plan, manage and monitor removal of asbestos-containing materials. It did not prevent the possibility of asbestos being disturbed by its workers in areas that had not been surveyed extensively.
---
Further Information
Marks and Spencer plc, of Waterside House, North Wharf Road, Westminster, was found guilty of breaching section 2(1), relating to its own staff, and section 3(1), relating to members of the public and other workers, of the Health and Safety at Work etc Act 1974, on 18 July 2011.
The addresses of the Marks and Spencer stores are: 29 Old Town Street, Drakes Circus, Plymouth; 23 Commercial Road, Bournemouth; and 12 Broad Street, Reading.
For more information about asbestos click here.
Category: Health & Safety
I studied a BSc degree in Environmental Health at King's College, London. Previously I have worked with the environmental protection unit at the London Borough of Hillingdon. I am a Graduate Member of the Chartered Institute of Environmental Health (GradCIEH).