Seven in ten firms see sustainability as a driver of success, and almost four in ten put it at the core of their business strategy, according to Temple's sustainability survey in association with Sustainable Business and Edie.net.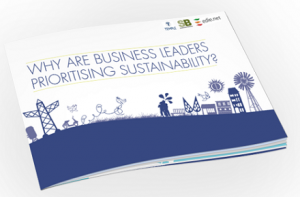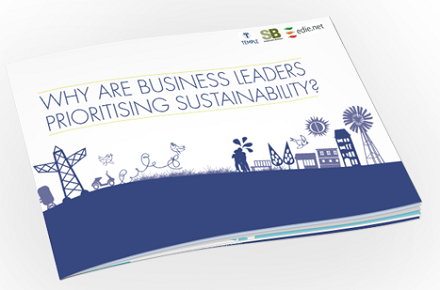 [relatedPosts title="Related Posts"]
The survey of more than 400 CEOs, MDs, FDs, Sustainability Directors and Environmental Managers in the UK shows that 69% consider sustainability to be a priority business driver for success in 2012. What's more, 40% of those see it as a high priority, i.e. at the core of their business strategy.
"The results of this survey are powerful. These figures demonstrate what we all know: the business community understands that going green can be a driver of growth. The CBI's own research shows that this is happening across all sectors and business sizes – boosting bottom lines, exports and jobs – and that there are further opportunities ahead. Green business growth could add around £20bn to the UK's economy in 2014/15" commented Dr Matthew Brown, Head of Energy & Climate Change, CBI.
Resource efficiency is high on the agenda. With energy prices rising and set to soar over the next five years, and mandatory carbon reports looming in early 2013, the majority of responding businesses (up to 95% of the largest firms) pinpoint energy as their main focus for resource efficiency.
Across sectors, respondents have realised how 'green' can also mean 'lean' in today's harsher economic environment. Almost three quarters (71%) already have energy-use targets in place. In fact, by 2014 carbon and waste reporting will be almost as common as those detailing turnover. 'Increasing efficiencies to drive profit margins' remains a critical business driver, with 43% of respondents.
Whilst the majority of respondents don't see climate change in itself as a barrier to growth – only 8% name it as such – organisations are beginning to plan for the disruptive effects associated with climate change, such as an increases in weather events like drought or flooding. 78% have addressed or will address the risks associated with climate change within the next two years.
"Every business is different and, as this survey shows, each will need to prioritise the sustainability issues that are most relevant to their activities. It is clear that many are progressing well beyond a narrow and 'defensive' treatment of acute sustainability risks and costs to engage with a wider range of longer term business issues and opportunities. A growing minority are also starting to embrace and realise the value creation potential by focusing on the sustainability facets of their goods and services." Chris Fry, Director, Temple Group.
Copies of the full report are available here. You may need to sign up to get the report.