Risks to public health in the UK from climate change are spelled out in a report published by the Health Protection Agency. The study, Health Effects of Climate Change in the UK 2012, is an extensive update of earlier reports published by the Department of Health.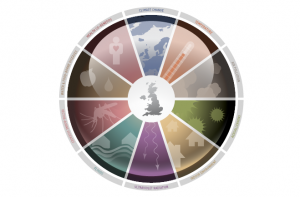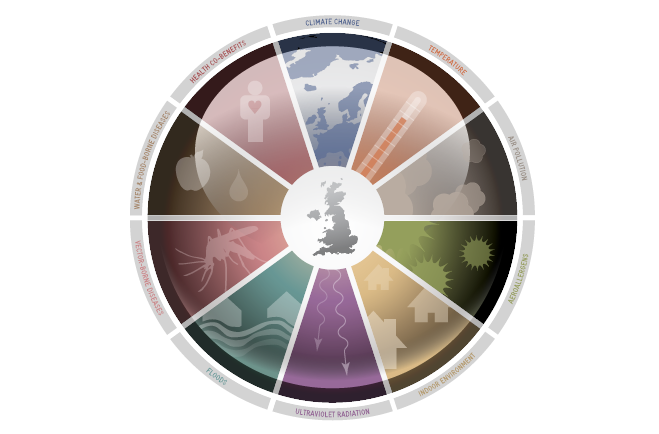 [relatedPosts title="Related Posts"]
Alongside a more detailed look at the effect of temperature rises on death rates in hot and cold spells, the scientists also investigated the effects a changing climate will have on pollen production, outdoor and indoor air pollution, floods, ultraviolet radiation, food, water and insect-borne diseases.
Dr David Heymann, Chairman of the Health Protection Agency, said: "There is no doubt that climate change poses a wide range of challenges to public health in the UK.
"From increased risks of heatwaves through to potentially greater exposure to air pollution, indoors and outdoors, and potential changes to established pollen seasons, there are many issues all of which need further research and attention if we are to adapt to, or mitigate the effects.
"The UK's Climate Change Risk Assessment published earlier this year gave Government the information it needed to begin planning for the widespread effects that a changing climate could bring to the UK.
"We are confident that this report will provide all Government departments with the further information they need to properly prioritise areas for future work and protect the UK public from the significant looming health challenges that climate change presents."
This report, which uses the latest UK climate projections published in 2009, also includes a more detailed analysis of the effect rising temperatures will have on death rates in hot and cold spells.
Using new models, and taking population changes into account, the report predicts that by the 2080s there may be on average more than 12,000 heat related deaths a year in the UK – compared to about 2,000 a year now.
It also suggests that;
Premature deaths and respiratory hospital admissions related to ozone exposure may increase as a result of climate change.
The warmer climate will mean that the UK pollen season may start earlier and last longer.
Climate change may lead to increased risks to health from building overheating, and biological and chemical contamination indoors.
Populations of exotic mosquitoes, which could spread chikungunya and dengue fever, are establishing in Europe, and the chances of these mosquitoes establishing in the UK will increase with changing climatic conditions.
Carefully considered Government policies aimed at reducing greenhouse gas emissions could also lead to direct health benefits – for example, cuts in amounts of fossil fuels being burned for power generation will also lead to a fall in particulate air pollution.
Professor Sir Andy Haines, the HPA Climate Change Chief, said: "If we as a nation are to minimise the health effects of climate change in the UK, it is critical that we consider potential impacts on every aspect of life and invest in research to improve our understanding.
"This report shows that in the UK, climate change is likely to have a range of effects on health and that we can anticipate and prepare for some of these effects.
"However it also suggests that well-designed policies to reduce greenhouse gas emissions in sectors such as electricity generation or transport can have important ancillary benefits for health, for example by reducing particulate air pollution and increasing physical activity. "
---
Further Information.
'Health Effects of Climate Change in the UK 2012' is available here.
.