Mark Williams – theEHP & Director of Essential Touch Ltd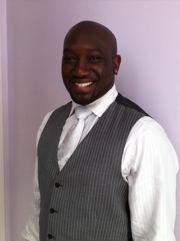 I qualified as an Environmental Health Practitioner (EHP) in 1999. Between 1999 and 2003 I worked in Local Authority Private Sector Housing Departments as an EHP where I gained experience in:
Investigating complaints of disrepair in privately rented properties and enforcing minimum standards;
Inspecting HIMOs and enforcing minimum standards;
Inspecting properties for renovation grant purposes;
Licensing of Park Homes and Traveller Sites;
Investigating allegation of illegal eviction and harassment;
Drafting and reviewing enforcement procedures;
Preparing cases for prosecution.
I started working as a Consultant in 2001 and left Local Government in 2003. As a Consultant I have:
Worked on over 40 Private Sector Stock Condition surveys and Neighbourhood Renewal Assessments throughout England and Wales;
Worked in Jamaica as a Loss Adjuster after the hurricanes of September 2004;
Worked in Local Authority Private Sector Housing Departments as a Consultant Environmental Health Officer;
Project managed a loans based improvement scheme.
Successfully prosecuted landlords for failing to comply with improvement notices, failing to license a licensable HIMO and illegally evicting a tenant;
Used enforced sale to encourage the private sale of a long term empty property and the recovery of a local authority debt.
Qualifications
BSc Hons in Environmental Health
PG Dip in Housing
PG Dip in Surveying
Professional Membership:
Member of the Chartered Institute of Environmental Health
Other Skills
I designed and manage the following websites:
About the site
theEHP.com is an environmental health news and content site. We are dedicated to delivering environmental health related news and content in an easy to use format. The site has been designed so that anything you want to find is no more than a hover & click away.
Support theEHP. We provide a wide variety of news and content to our users for free. You can support us by using the links on our site to purchase your products and services for your business and everyday needs. We appreciate your support.