The Local Government Association (LGA) is seeking comments on its draft guidance on fire safety for purpose built blocks of flats.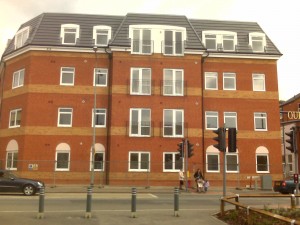 [relatedPosts title="Related Posts"]
The LGA would like your comments on it by 31 May 2011. The final guidance will be available as a free downloadable web based document at the end of July 2011.
The fire safety guidance for purpose built blocks of flats is sector owned guidance intended to give practical support and advice to all those with responsibilities for ensuring the safety of residents and others in these types of buildings.
It is relevant private sector and social landlords, managing agents or facility managers, enforcement officers, advice agencies and those carrying out fire risk assessments.
Local Government Improvement and Development are leading the project to develop guidance on behalf of the sector, with funding from the Department of Communities and Local Government and the Electrical Safety Council. C.S. Todd and Associates Ltd were commissioned to draft the guidance and they have been directed by a Reference Group of key stakeholders including local authorities, private sector landlords, tenant and leaseholder organisations, housing and environmental health professions and the fire and rescue service.
The draft guidance is now out to consultation with the sector and we would welcome your comments by 31st May 2011. Please use the template provided to feed back your comments in order to help us to manage the information effectively.
The draft guidance PDF is available here
The guidance consultation flyer PDF is available here