As more councils roll out the Food Standards Agency's (FSA) Food Hygiene Rating Scheme, Jill Taylor calls for legislation requiring ratings to be displayed.
More than 160 local authorities in England, Wales and Northern Ireland are now publishing nearly 120,000 ratings at www.food.gov.uk/ratings.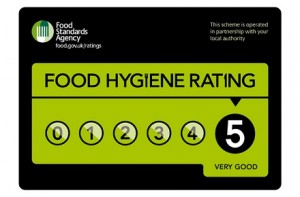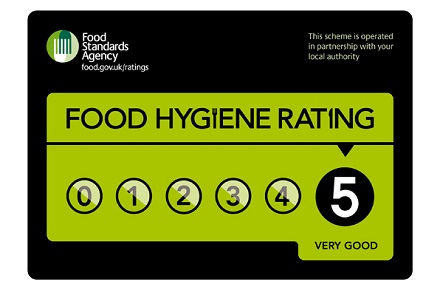 [relatedPosts title="Related Posts"]
Since July the following councils have joined the scheme:
Eastbourne Borough Council
South Bucks District Council
Bolton Metropolitan Borough Council
Bury Metropolitan Borough Council
Manchester City Council
Oldham Metropolitan Borough Council
Rochdale Metropolitan Borough Council
Salford City Council
Stockport Metropolitan Borough Council
Tameside Metropolitan Borough Council
Trafford Metropolitan Borough Council
Wigan Metropolitan Borough Council
Ipswich Borough Council
Tameside Metropolitan Borough Council
Other local authorities will be rolling out the scheme over the next few months.
The Food Hygiene Rating Scheme is run by local authorities in partnership with the FSA. It aims to helps people choose where to eat out or shop for food by giving them information about the hygiene standards in restaurants, pubs, cafés, takeaways, hotels and other places they eat, as well as in supermarkets and other food shops.
In areas where the scheme is running, each food business is given a food hygiene rating on a scale from 0 to 5 when it is inspected by a local authority food safety officer. The top rating is '5' – this means the hygiene standards are very good. The bottom is '0' – this means urgent improvement is required.
When when a business is rated a sticker, like the one in the feature image, may be displayed showing the food hygiene rating for that business. The sticker may be found displayed in the window, on the door, or as a certificate.
Local authorities can choose to publish ratings, however, there is currently no consistent process. Jill Taylor of Jill Taylor Consulting recently commented on this in her recent blog post:
"Currently local authorities can choose to publish inspection ratings so they are available to the public – the big problem is that not all local authorities choose to do this, and for the ones that do there are several different websites where results can be published so unless you are a bit of a super-sleuth (or a food safety specialist) you stand little or no chance of actually finding the venue you are looking for.

Some authorities request that food businesses display their ratings on their premises so the public can see them, most do not. Some publish clear details about how scores or ratings are achieved, some publish nothing.

To some authorities a rating of 2 stars would mean a deal of improvement is required – to others a 2 is "OK" – quite frankly the whole system is a mess.

I live on the border of three local authorities and if I'm searching for a local restaurant within a 3-4 mile radius I have to look up 3 different websites, with 3 totally different grading schemes and none require that premises display their ratings. I will look them up, because it's my job, but I don't imagine that many other people have the patience to do so."

(Read full article here)
Jill has launch an e-petition calling for the legislation to make it compulsory for businesses that handle food to display Food Safety Ratings. If you would like to support this e-petition follow this link.
What is your opinion? Leave a comment below.