The owners of a hotel in Filey have been fined £5,000 after a 17-year-old employee was left permanently scarred by a commercial rotary iron. (Photo Gallery Below)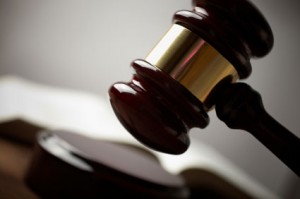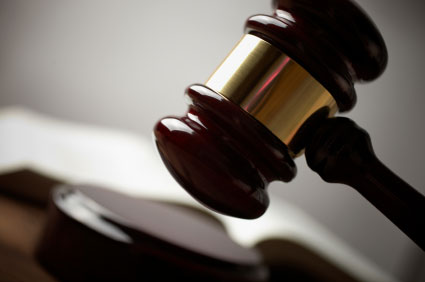 [relatedPosts title="Related Posts"]
The teenage girl, who cannot be named for legal reasons, suffered severe burns to three fingers and had to spend time in Pinderfields Hospital– renowned for treating burns victims – following the incident on 2 May 2011 at the Downcliffe House Hotel at The Beach.
At Scarborough Magistrates' Court this week The Downcliffe House Hotel Limited, owners of the hotel, pleaded guilty to 7 offences under the Health and Safety at Work etc Act 1974, the Management of Health & Safety at Work Regs 1999 and Provision & Use of Work Equipment Regs 1998.
Scarborough Borough Council Health and Community Safety Manager Steve Pogson, said: "The owners of the Downcliffe House Hotel showed a complete disregard for health and safety which led to serious injuries and permanent damage to a young person.
"This accident was foreseeable and preventable. It is essential that all employers promote good health and safety practices in the workplace; they have a duty to protect their employees and others who may be affected by the activities they carry out."
The girl received treatment for full-thickness burns to her fingers. The burns affected the three middle fingers on her left hand and covered the area from the nails to the knuckles. The incident also caused damage to the nerves and tendons in her fingers and it is thought there could be a permanent loss of feeling and damage to the lower knuckles on all three fingers. The incident has left permanent scarring, the loss of her finger nails and resulted in limited movement to all 3 fingers.
Following receipt of the accident notification, council EHO Sarah Brown carried out an investigation and found serious faults with the rotary iron which had not been properly serviced or maintained and was not being operated as per the manufacturers instructions.
In particular, a safety micro switch had been disconnected and this impeded the safe functioning of the machine. These findings resulted in a prohibition notice being served.
The court was told how the company failed to provide a suitable and sufficient risk assessment, a young person's risk assessment, suitable training and information and exposed a young person to the risks of extreme heat. It is a result of these omissions by the company that led to this accident.
Photo Gallery
---
Further information
LEGISLATION:
Health and Safety at Work etc Act 1974
Management of Health and Safety at Work Regulations 1999
Provision and Use of Work Equipment Regulations 1998
OFFENCES:
2 May 2011   (7 offences)
Failure to ensure, so far as is reasonably practicable, the health, safety and welfare at work of all his/her employees contrary to the requirements of the Health and Safety at Work etc Act 1974, Section 2 (1) (2).
Failure to provide a suitable and sufficient assessment of the risks to the health and safety of his/her employees to which they are exposed whilst they are at work contrary to the requirements of the Management of Health and Safety at Work Regulations 1999, Regulation 3 (1), (4), (5).
Failure to protect a young person to the risks of extreme heat contrary to the requirements of the Management of Health and Safety at Work Regulations 1999, Regulation 19 (1), (2)
Failure to provide comprehensible and relevant information of risks to employee contrary to the requirements of the Management of Health and Safety at Work Regulations 1999, Regulation 10 (1)
Failure to maintain work equipment in an efficient state, in efficient working order and in good repair contrary to the requirements of the Provision and Use of Work Equipment Regulations 1998, Regulation 5 (1)
Failure to provide adequate health and safety information and, where appropriate written instructions pertaining to the use of work equipment contrary to the requirements of the Provision and Use of Work Equipment Regulations 1998, Regulation 8 (1), (2), (3)
Failure to provide adequate training in relation to work equipment contrary to the requirements of the Provision and Use of Work Equipment Regulations 1998, Regulation 9 (1)
GUILTY PLEA:         Fine £5000, Costs £150, Victim Surcharge £15 – Total £5165.00