Research released earlier this year by the Chartered Institute of Environmental Health (CIEH) reveals that over 90% of home dish cloths contain potentially life threatening bugs like E. coli. (By Jill Taylor)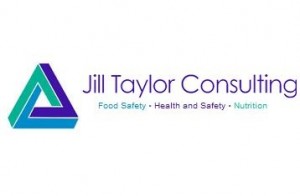 [relatedPosts title="Related Posts"]
Research by EHOs suggests that people are more at risk of catching food poisoning from their own cleaning cloths than when they eat out. The Health Protection Agency (HPA) checked restaurant dishcloths last year and found 56 % of them held food poisoning bugs, including E. coli and Listeria. But when the CIEH tested home dishcloths this year the level of unhealthy bacteria was even higher.
The results of the survey, reveal that 96% of dish cloths taken from people's homes tested positive for dangerous bacteria including E. coli, cloths also tested positive for Listeria and Staphylococcus aureus, all potentially dangerous bacteria which can cause serious illness.
The CIEH report suggests more emphasis should be put on tackling food poisoning in the home. It advises dishcloths be either disposable (which means they need to be disposed of regularly!) or washed and disinfected regularly and not left lying on the sink.
Damp, warm conditions in the kitchen mean that bacteria picked up on dishcloths can multiply and be transferred back onto worktops, chopping boards and any other kitchen surfaces. Sponge cloths could hold even higher levels of bacteria because they hold on to more water than other cloths.
This research shows that domestic cloths pose a potentially huge risk of cross contamination. Supporting research carried out by the HPA shows that the vast majority of food poisoning in the UK takes place in the home and most is not identified as a food poisoning outbreak or reported as such. Most people assume that they get sick either from not cooking food properly or by eating food purchased outside the home and can transfer the blame elsewhere – but this research shows that their upset stomach could be a result of contaminated dish cloths. They don't look dangerous, they may not necessarily look dirty or even smell nasty because these types of bacteria are food poisoning bacteria which you can't see, smell or taste; not food spoilage bacteria which are easily identifiable.
For healthy adults, a bout of food poisoning could be nasty and inconvenient but for the very young, the very old or those who are unwell food poisoning could be life threatening.
In order to minimise the risk of cross contamination, if you use cotton cloths they should be washed at a high temperature, regularly and avoid the use of the same cloth for several different tasks, such as wiping chopping boards & then drying hands. Most importantly don't leave cloths on the sink and forget about them. The safest way of limiting this issue is to use disposable cloths and dispose of them regularly, especially when they have been used to clean up after a task where bacteria could be rife, such as wiping a board used for chopping raw chicken.
The Food Standards Agency (FSA) has spent a lot of money telling commercial food premises about how to avoid food poisoning, but the statistics identify that there are far more outbreaks in domestic settings. If there are more cases of food poisoning in the home perhaps the FSA should be focusing more on the home. Dish cloths should be recognised for what they are – a potential source of food poisoning.
---
About Jill Taylor

Jill runs her own training and advisory consultancy and offers guidance and advice on which food safety practices and procedures are appropriate for your business and how to implement the relevant management systems. J T Consulting also specialise in the provision of training leading to examination and qualification in all relevant Food Safety Awards and HACCP, at all levels and for all sectors of the food industry. Support for clients training and certification is also offered in the related areas of Health & Safety, Risk Assessment and Healthier Foods and Special Diets.