The action follows investigations of 2 serious accidents at the Tesco's Beaumont Leys Store. The first involved a member of the public (Angela Pownall) being hit whilst shopping in the store, by a pallet truck that was being pulled by a Tesco's employee. The second involved the main entrance door to the Petrol Filling Station collapsing on a Tesco's employee (Linda Porter) when she opening up at the start of day. (Photos on Flickr)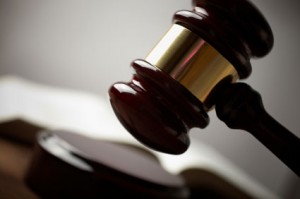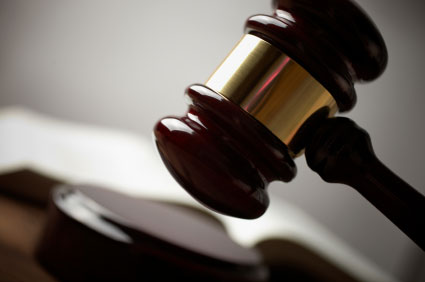 [relatedPosts title="Related Posts"]
Angela Pownall Incident
On 12th August 2009, Angela Pownall (then 80) was shopping in the above premises with her husband when she was struck on the back of both legs by the edge of a pallet truck being pulled by a Tesco's employee. Angela Pownall suffered deep cuts to the lower parts of both legs. There was a great deal of blood released and flesh was seen to be hanging down at the site of the wounds. She was taken from the scene of the accident to hospital.
A detailed investigation was undertaken by officers from Leicester City Council's Health and Safety Team. This included taking statements from Mrs Pownall, her husband, the pallet truck operator, first aiders attending the scene, other employees, as well as local, regional and national managers of Tesco's. Evidence was also gathered in the form of photographs, Tesco's procedural documentation, risk assessments and safe systems of work. Following the investigation Leicester City Council made the decision to prosecute Tesco Stores Ltd for offences under the Health and Safety at Work Act 1974.
Linda Porter Incident
On 5th November 2009, the Petrol Filling Station (PFS) door fell on Linda Porter, an employee of Tesco's, as she was opening it up for the day's business. As a result of this incident, Ms Porter suffered injuries to her back, chest and wrist. Ms Porter was off work for several weeks following this incident.
At the PFS there was no warning sign next to or on the door to indicate that it was in an unsafe condition. The defective door was known to be a risk, at the very least from the beginning of the shift before as it had fallen towards another employee too during her shift.
After that a security guard used a crowbar to push it into its opening as a temporary measure. It was therefore not fixed properly and left in this unsafe condition overnight. Unfortunately, Linda Porter was unaware of this when she started duty the following day and the door collapsed on her when she tried to open it.
Several individuals were aware of the defective door through the evening before the accident. Even so, no effective action to make it safe or warnings signs were displayed. Tesco's operate a system for monitoring standards using a "Safe and Legal" book. However, this was not available or even completed when the incident occurred.
Investigations also revealed that Tesco did not have in place effective systems for dealing with defective equipment, communications between employees and managers were not working properly, and safety records were not being maintained or monitored by managers, particularly in relation to the PFS operation. In essence, there was evidence to show that Tesco's safety management system was not functioning in all respects as intended at (and prior to) the incident. Where a serious injury occurs employers are under a duty to inform the HSE as soon as practicable or in any event within 10 days.
In this case the incident was not reported until almost a month afterwards
Court action/Sentencing
Angela Pownall Case
Tesco Stores Limited were summonsed for 2 offences contrary to section
33 of the Health and Safety at Work Act 1974 etc. The first offence related the failure to ensure, as far as was reasonably practicable, that customers were not exposed to risks to their health and safety and the second offence related to a failure to make a suitable and sufficient risk assessment.
At the hearing on 16 December 2011 Tesco Stores Limited entered a guilty plea in relation to the first offence and the prosecution decided to not to proceed with the second offence.
Sentencing took place on 2 March 2012 at Leicester Magistrates Court. Tesco Stores Limited were fined £20,000.00 and ordered to pay prosecution costs totalling £24,500.00.
The Judge viewed this as a very serious matter and further stated that the "risk was obvious", and the "accident could have happened anytime". The Judge also noted that Tesco's had pleaded guilty to the offence at the first opportunity and had taken remedial action following the accident.
Linda Porter Case
Tesco Stores Limited were originally summonsed for 2 offences under the Health and Safety at Work Act 1974 etc. At the hearing on 16 December 2011 Tesco Stores Limited agreed to accept a caution for failing to maintain a workplace in an efficient state and good repair contrary to Regulation 5 (1) of the Workplace (Health Safety and Welfare) Regulations 1992. Tesco Stores Limited also agreed to pay £15,000.00 prosecution costs.
Following the acceptance of the caution the prosecution withdrew the offences before the Court that related to this case.
Quote
Assistant Mayor Councillor Sarah Russell said:
'This case highlights the need for businesses whether large or small to protect both the public and also their employees. If Tesco's had taken some simple precautions then these accidents could (and should) have been avoided.

This is another example of why regular local authority inspections are needed to safeguard the public and employees.'
Govind Mandora, Health and Safety Team Manager said:
'These two serious incidents were totally avoidable if Tesco had taken simple steps that we would expect of any reasonable business. Tesco have not behaved or co-operated in a manner expected of a large employer and this left Leicester City Council with no other option but to take legal action. Tesco's have learnt the hard way that protecting their customers and employees should be paramount in their health and safety management systems.'
.