Since the start of their new HMO Licensing Scheme Oxford City Council have received 1803 applications, with 1065 being received since the 1st January 2012. To put this into context, from 1st April 2006 to 23rd January 2011 they received a total of 658 applications.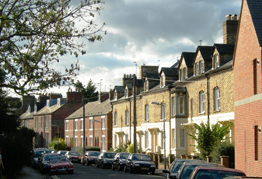 [relatedPosts title="Related Posts"]
There are now 1107 licensed HMOs in Oxford and Oxford are working hard to deal with all the applications received so far this year.
Since they started the new HMO licensing scheme Oxford taken 8 prosecutions against landlords and one against a letting agent and another letting agent has accepted a formal caution. There are a further 2 cases currently in the courts with 4 more with their Legal Services. A further 88 cases are under investigation.
More than 2,000 warning letters were sent to landlords last December and visits are being made to suspected unlicensed HMOs. The council has taken over the management of one HMO because the landlord was not a fit and proper person to hold a licence.
Only a handful of licences have been issued without conditions requiring additional work to be carried out. Fewer than 15 undersized and uninhabitable rooms have been totally prohibited by the council. There is no evidence of a trend that landlords are leaving the HMO rental market in Oxford because of HMO licensing.
---
Further Information
Oxford City Council's groundbreaking new powers for licensing every houses in multiple occupation (HMOs) in the city started at the end of January.
The first phase started in January last year for HMOs with three or more storey, or two storey properties where five or more unrelated people are living and sharing facilities.
From the end of January every landlord who owns a property where three or more unrelated tenants live and share facilities such as the kitchen and bathroom required a HMO licence.
Oxford City Council is the first council in the country to introduce a HMO licensing scheme that covers the whole of its area and that requires every HMO to be licensed.
It is estimated that this will involve licensing approximately 5000 properties in total.
The Licensing Scheme gives the Council increased powers to deal with HMOs. Every HMO will be inspected before a licence is issued and the Council is able to specify conditions on the licence that the licence holder must comply with or face legal action.
If problems occur with poor management or unsafe conditions, legal action can be taken which may result in the licence holder losing their licence and their ability to run HMOs.
Those landlords who have already been found guilty of relevant offences will not be able to hold a licence for an HMO and will have to find someone else, such as a reputable Letting Agent, to run their properties for them.
There is an annual fee to license an HMO and the fees will be used to pay for the scheme so that it is self financing and there will be no cost to the taxpayer.  At the same time, the council will not make a "profit" from this scheme.
There are additional charges for landlords who try and avoid licensing their properties and where complaints from tenants or residents result in extra visits by officers being necessary. There are also fee reductions for good landlords, including those who own multiple properties.
.