A study by Public Health England (PHE) has found that use of interactive lesson plans significantly improved pupils' knowledge of bugs and why hand hygiene is important in a farm setting with 80 per cent of children correctly answering questions after the intervention.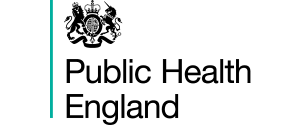 [relatedPosts title="Related Posts"]
This research is published in the science journal PLOS ONE. The interactive lesson plan was devised by e-Bug a European-wide educational resource for junior and senior students, which is led by PHE in its Primary Care Unit in the South West and is available free for teachers at the e-Bug website www.e-Bug.eu.
School visits to farms are a positive educational experience but do pose a level of risk of infection from a number of bugs including E. coli, Salmonella or Campylobacter which are found in animal faeces and on surfaces around the farm.
A total of 210 children aged between nine and 11 took part. These came from rural locations and small towns across England. The lesson lasted between 1-2 hours and covered three topics: introduction to microbes, hand hygiene and farm hygiene. Teachers used a 'true/false/don't know' questionnaire before and after the lesson plan to assess how the children's knowledge developed.
Improvements could be seen in various areas. The full list can be found in the study paper which is published online:
Meredith Hawking, a researcher at PHE's Primary Care Unit in the South West and lead author of the study said:
"The positive results from our study show how these interactive lessons can be very beneficial in teaching behaviours to reduce risks of acquiring infections. This is particularly important within the farm setting as some childhood behaviours such as nail biting, sucking thumbs and eating on-the-go give more opportunity to ingest harmful bacteria.

"We also saw that children had a high level of knowledge that they should wash their hands after contact with an animal, but not all that know this do it consistently. By building on a child's knowledge and awareness of what could be harmful we can hopefully encourage them to adopt positive habits and behaviours. We would therefore encourage schools to use the e-Bug farm activity before farm visits."
---
Further Information
The farm activity can be accessed here
Previous research has shown that this type of interactive teaching on hygiene and microbiology enables students to retain the knowledge beyond the classroom.