After weeks of planning, numerous takes and a bit of editing, we welcome you to the first podcast from theEHP.com. We have wanted to do a podcast for some time now, we have finally done it, so Achievement Unlocked.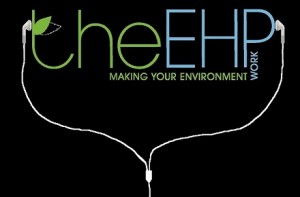 [relatedPosts title="Related Posts"]
The podcast is hosted by Mark Williams. He starts with a brief introduction about himself and the website. He then moves on to a discussion topic titled "Is Private Sector Housing a PR Disaster?". The total length of the podcast is around 22 minutes.
Introduction: Start to 2:04
Discussion: 2:04 to End
The podcast forms the basis of the new site poll. The poll can be found in the side bar.
Intro & outro music by Lionhead Studios, makers of the Fable series.
Articles discussed in the show:
The Podcast
Click the play button below to stream the podcast:
[display_podcast]
You can subscribe to the podcast on iTunes here.
What New: CPD On The Move
Members of the CIEH can now earn CPD points by listening to and interacting with theEHP's Podcasts. theEHP's Podcasts are free for all to download or stream. If you wish to earn CPD points, you will be required to:
listen to the entire podcast,
interact with the podcast as required, &
pay a small administration fee to receive the CPD certificate.
Instructions on the method of interaction are explained within each podcast.
For the first CPD On The Move (CPD OTM) you can earn 1 Hours worth of CPD points. To earn the CPD you will be required to listen to episodes 1 & 2 of theEHP's Podcasts and interact in the methods explained in the podcasts. theEHP Podcast 2: Lessons learned from the fall of Papillon is available here.
Request Your CPD Certificate
1 Hour CPD for Episodes 1 & 2 of theEHP Podcast
[wp_cart:1 Hour CPD for Episodes 1 & 2 of theEHP Podcast:price:5.00:end]
[show_wp_shopping_cart]
Terms & Conditions
By making this payment you are certifying that you have:
Listened to the entire podcast(s); and
Interacted with the podcast(s) as required.
CPD Certificates will only be released once theEHP is satisfied that the buyer has interacted with a podcast as required.
Once your payment is received and processed, you will receive your CDP Certificate within 7 days via the email address supplied.
.